I wanted to write about this campaign because I thought it was such an ingenious idea and it's one of my favourite recent ones!
The campaign started off by recognizing the issue that needed to be fixed – the fact that people were overloooking the need to rehome dogs and cats because they were too preoccupied with wanting a "designer pet".
The issue for Battersea is that they needed to focus people's attention on the pets that desperately need a home, and remind prospective owners of what makes them unique.
"Rescue is Our Favourite Breed" focuses on celebrating the quirks of the pets that make them unique, in order to encourage people to view them in a different way. It draws attention to the personalities of certain dogs and cats, to remind people that it's not about the breed. They want people to see rescue as a desirable brand.
As part of the campaign, they've also removed the option to search by breed on the website – with the aim to stop the prejudice on pets, and encourage open viewing of all available pets.
I thought it was such a creative idea, and aims to directly fix the issue they recognised. The campaign was simple in how it worked – they identified the issue, worked out how to twist it to their advantage and created a simple yet effective campaign.
The photos and ads not only sums up the personalities of the separate dogs and cats, but the personality of Battersea Dogs & Cats as quirky and fun. In that way the campaign is tailored to the house style and personality of the organisation.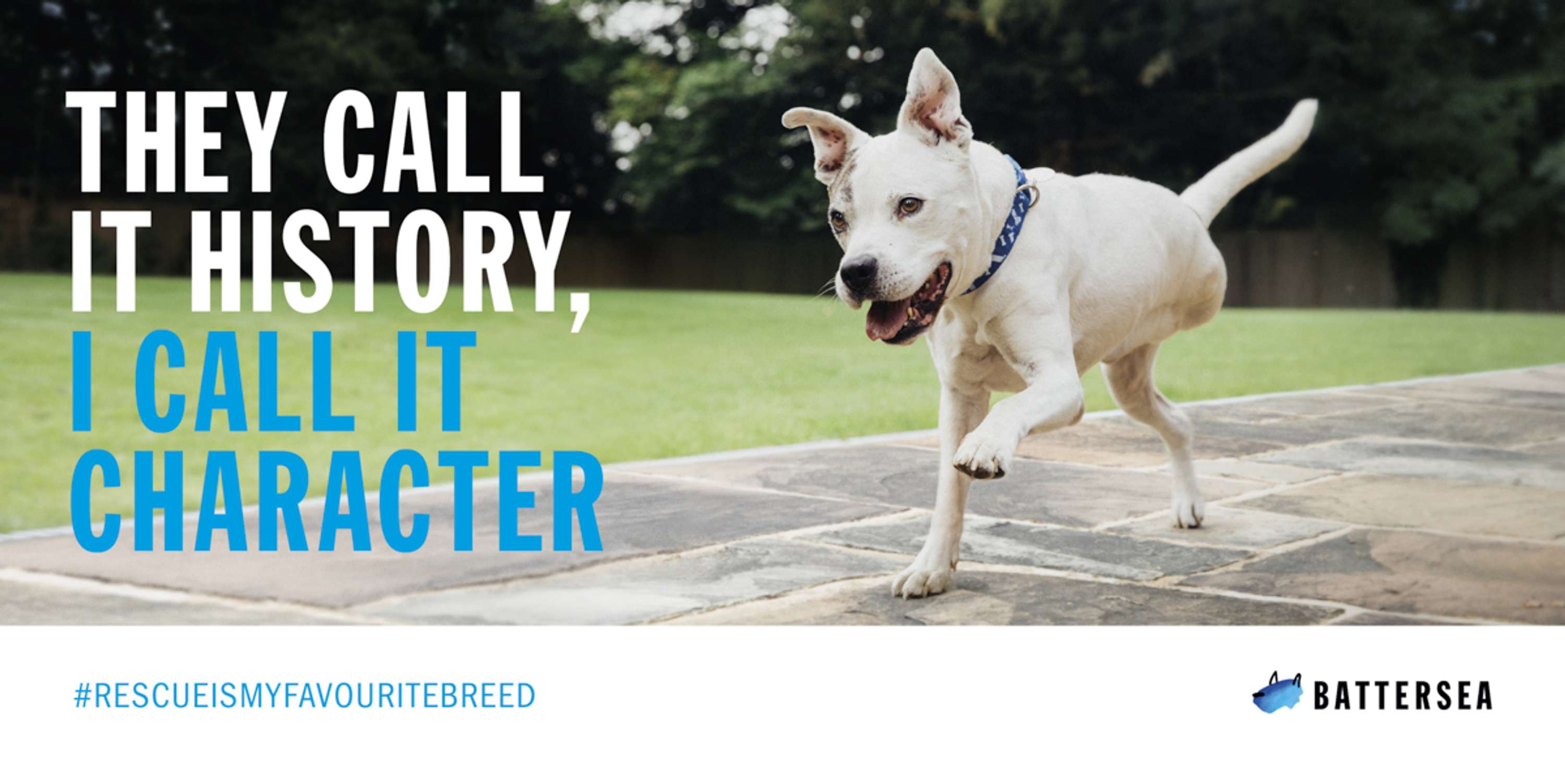 Above are some of my favourite examples of the campaign! The cheeky humour that comes across is great, and something that has really connected with the public. I really hope that the campaign encourages people to look into rescue pets.
---
-personally, Emma